About us
Shandong taogurui Medical Equipment Co., Ltd., established in 2020, is a new modern enterprise specializing in the production, research and development, sales and after-sales service of medical devices. The medical external fixation splint produced by our company is made of high-quality low-temperature thermoplastic plate material, which can be cut into different shape sheet structures according to the fixation needs of different parts of the body and different conditions, which are used for orthopedic external fixation, orthosis, fracture support, etc. Low temperature thermoplastic materials have outstanding properties such as non absorption of radiation, good molding effect after heating and softening, and unique shape memory function. It is easy to operate and fix. It is an ideal external fixation material in radiotherapy positioning and orthopedic external fixation.
Product features
1. Strong air permeability: it has up to 50% mesh, which overcomes the defects of skin redness and itching caused by airtight gypsum.
2. High strength: when the fracture is fixed, the strength is several times higher than that of plaster bandage, and it has extremely high toughness and will not break.
3. Light weight and thin: the weight is only about one eighth of the ordinary plaster, and the thickness is only about 1.6-3.2 mm. Fracture patients can dress like normal people in winter and keep warm; they can take a bath at any time in summer to keep them clean.
4. Strong plasticity: it can be completely softened at 65 ºC, and can be stretched and molded at will. The operation is simple and fast.
5. Good memory function: when molding is not satisfied, it can be put into 65 ºC - 70 ºC hot water again to soften, shape and reuse.
6. Good X-ray permeability: during diagnosis and treatment, patients can take a plate for fluoroscopy and radiography, which will not affect or weaken the effect of X-ray fluoroscopy and radiography.
7. Waterproof: patients can take a bath and receive hydrotherapy when using low-temperature thermoplastic splint, which does not affect the strength of the splint and reduce the impact on the normal life of patients.
8. Easy to store: Medical low-temperature thermoplastic splint is stored at room temperature without moisture-proof and other special measures.
9. Green environmental protection materials: low temperature thermoplastic materials are put into the ground, and can degrade spontaneously in 8 to 16 months under natural conditions.
In addition, there are many models and specifications to choose from.
The development of science and technology benefits human life. Medical low temperature thermoplastic splint is accepted and applied by more and more people. Choose us and return your health.
Product Image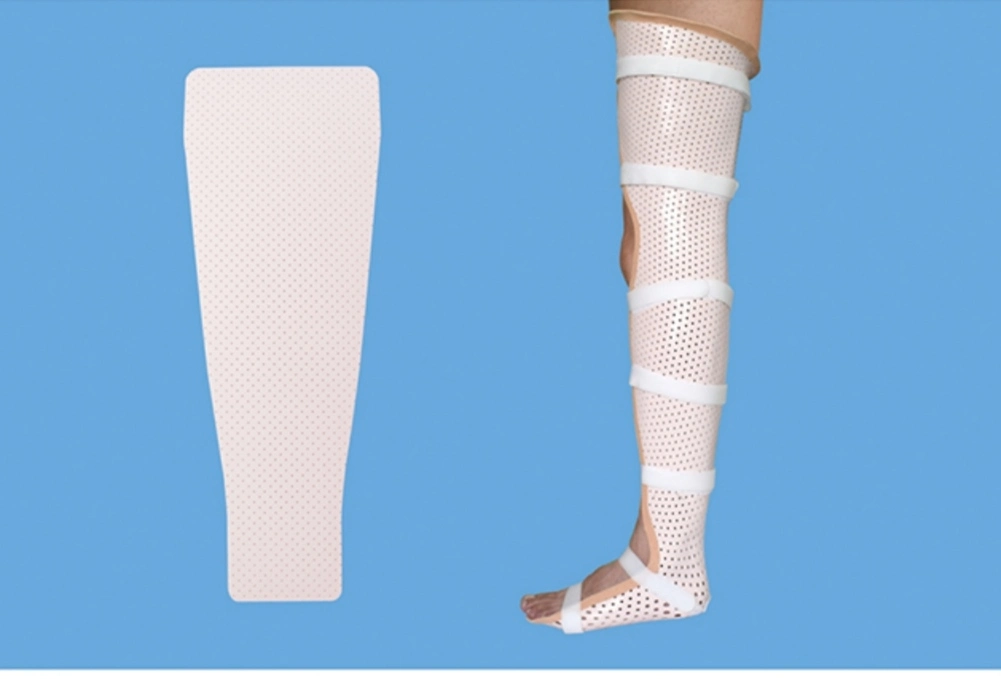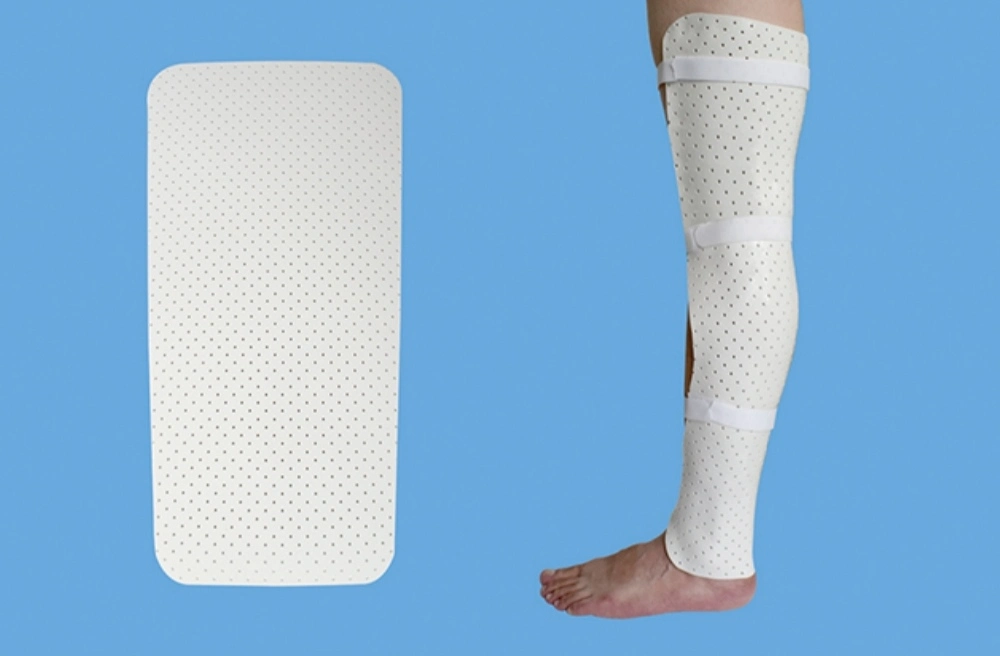 Related products