Product Description
Aluminum Stage Indoor/Outdoor Stage Platform Mobile Stage Moving Stage
RK glass Stage Features:
1. Easy to assemble.
2. Strong loading capacity. 1000KGS/SQ.M
3. Anti-rust stage riser, aluminum 6063T5 material.
4. Multi-useful for many accassions.
5. Separately four aluminum legs.
Products Size:
Description Of Beyond Stage
Stage Name
Description
Accassion For
concert, wedding, catwalk, party, performance, event, speach, exhibition, school, theater
Main composition
stage platform + four separate stage legs
Accessories
stairs, guardrail, skirting, wheelchairs
***Stage platform (stage deck)***

Platform Material
plywood + aluminum frame
Stage Platform color
standard black color. Red, grey or customized
Plywood thickness
18mm
Stage platform size
1M X 1M , 1M X 2M, 1.22M X 1.22M( 4FT X 4FT), 1.22M X 2.44M (4FT X 8FT)
Platform shape
square,rectangle,round quarter, or customized
Surface Material
carpet, industrial, tuffcoat, plexiglass, find details pictures as following.
Stage legs style
Fixed or Adjustable
***Stage legs ( stage riser )***
Stage legs type
Fixed sized, Adjustable size
Fixed size
10cm, 15cm, 20cm, 30cm, 40cm, 50cm, 60cm, 80cm or customized
Adjustable size
30~50cm, 40~60cm, 50~80cm, 60~100cm, 70~120cm, 80~140cm, 90~160cm, 100~180cm, 110~200cm, 120~220cm or customized
Adjustable legs tube O.D
O.D. = 50mm*3mm/Ex tube and 43mm*3mm/Inner tube
material base for legs
durable plastic, black color
***Packing details***
Package
Strong export cartons, other packing method are flight case, troller, caster.
Gross weight
25KGS for 1M X 1M stage platform
***Specification of aluminum stage, outdoor concert stage***,
1.Beyond stage(Decent Stage) with simple design connect legs and platform, no need any tools to help for installation.
2.Simple design of legs very convenience for storage, packing & transportation.
3.Anti-slip platform make you feel much more safety.
4.Adjustable legs to satisfy your different height request in various situations. More over the adjustable height is visible to make your stage adjusted accurate flat.
5.Easy Customized size and shape to meet with your ideal project. No matter the Square shape, rectangle, round quarter or other shape you will need.
6.Customized color is available.
7.Adjustable guardrail convenience to be fixed on the stage, no need any hole dig. Stage skirts are easy to set up for stage with velcro on the hinge on the stage.
8.Various used for the Events, Wedding, Concert; Party; catwalk ,Performance & etc.
RK Factory hot sale Aluminum Stage, Flight Cases, Lighting Truss, Road Cases, Portable Stage, Movable Folding Stage, Pipe and Drape, Cable Ramp, Dance Floor, Crowed Barrier and stage lightting
And so on.

Description of goods
Mobile stages, Portable Stages, Aluminum alloy stage, event stage, performance stage, adjustable stage, mainly use for all kinds of events, parties, model shows, music shows, fashion shows, and other structures need to meet a variety of project

Materials:
Aluminium alloy 6061- T6
Top surface
Plywood with carpet, non-slip pedals, glass, paint

Single Stage size
1 X 1M. 1 X2M. 1.22 X 1.22M. 1.22 X 2.44M(you can put several pieces together or divided )
Adjust height
0.3-0.5m, 0.4m-0.6m, 0.6m-0.8m, 0.8m-1.2m, 1m-1.5m, 1.5m-1.8m
Frame Main tube
50*3MM
Frame brace tube
25*2mm
Weight-Loading
750kG/m2

Feature
This kind of combined stage system are often used for indoor and outdoor events, wedding, party, display, booth, exhibitions and other entertainments applications
Characteristics
Easy to move, assemble and disassemble
Height can be adjust according to the different occasion
Payment terms:
We can accept payment via T/T, Western Union, etc. As bank transfer ( T/T), it is suitable for large orders. For small orders, you'd better pay via Western Union which is easy, fast and safe.
Shipping:
We offer many shipping optionas for our customers, we have good relationship with shipping company directly, such as APL, Cosco, CMA and so on. We can help you to save some shipping cost.
Import taxes:
We can help you reduce and avoid import tax by declaring price lower.
Should have any questions, please contact with us any time!
We look forward to long cooperation with you!
Aluminm Stage - Platform
Part # No.
Description
thickness
stuff
Square Shape Platform 1M X 1M
RK-ASP1X1C
1000 X 1000 X 18mm
Carpet finish
RK-ASP1X1I
1000 X 1000 X 18mm
Industrial material
RK-ASP1X1T
1000 X 1000 X 18mm
Tuffcoat finish
RK-ASP1X1P
1000 X 1000 X 18mm
Plexiglas finish
Rectangle Shape Platform 1M X 2M
RK-ASP1X2C
1000 X 2000 X 18mm
Carpet finish
RK-ASP1X2I
1000 X 2000 X 18mm
Industrial material
RK-ASP1X2T
1000 X 2000 X 18mm
Tuffcoat finish
RK-ASP1X2P
1000 X 2000 X 18mm
Plexiglas finish
Square Shape Platform 1.22M X 1.22M
RK-ASP4X4C
1220 X 1220 X 18mm
Carpet finish
RK-ASP4X4I
1220 X 1220 X 18mm
Industrial material
RK-ASP4X4T
1220 X 1220 X 18mm
Tuffcoat finish
RK-ASP4X4P
1220 X 1220 X 18mm
Plexiglas finish
Rectangle Shape Platform 1.22M X 2.44M
RK-ASP4X8C
1220 X 2440 X 18mm
Carpet finish
RK-ASP4X8I
1220 X 2440 X 18mm
Industrial material
RK-ASP4X8T
1220 X 2440 X 18mm
Tuffcoat finish
RK-ASP4X8P
1220 X 2440 X 18mm
Plexiglas finish

Aluminum stage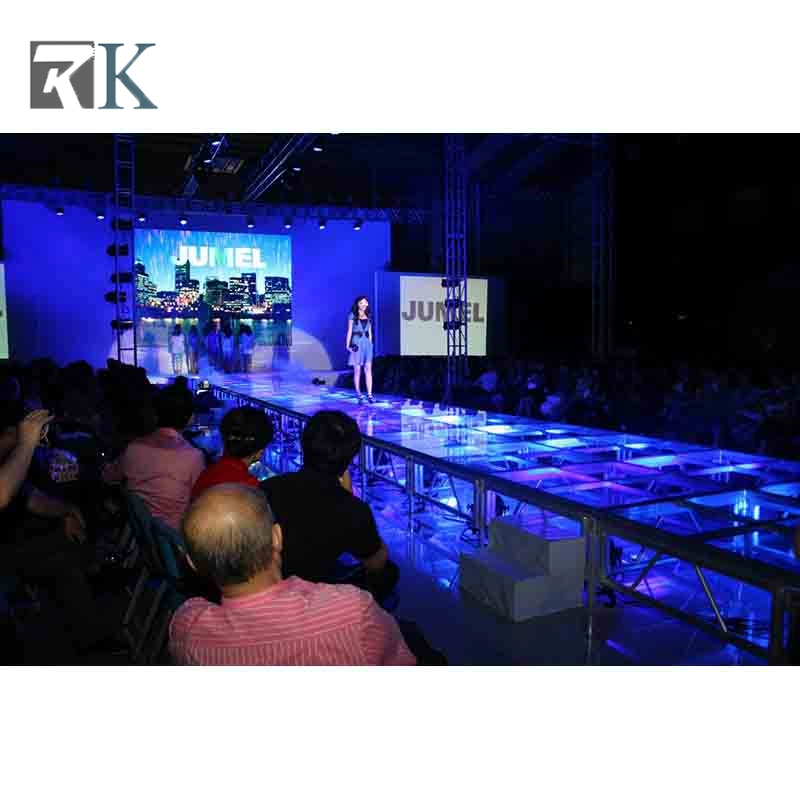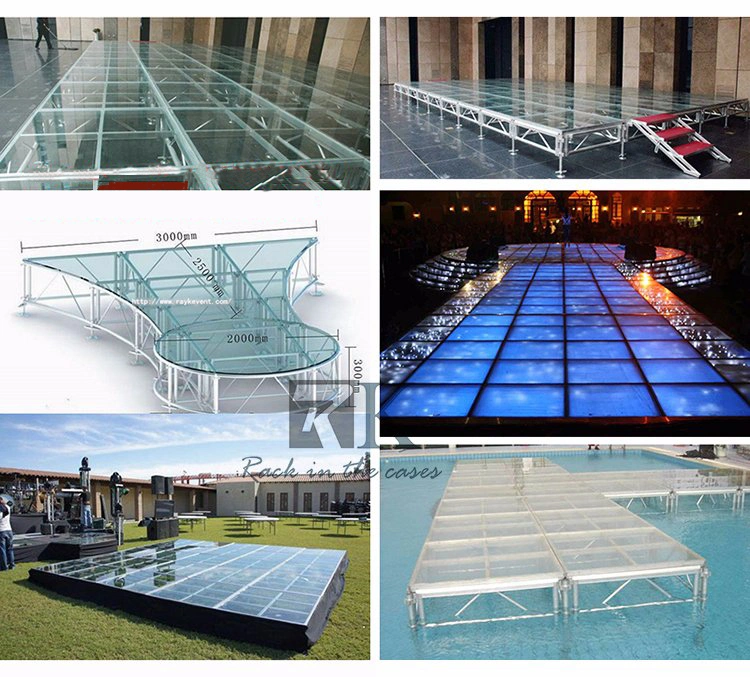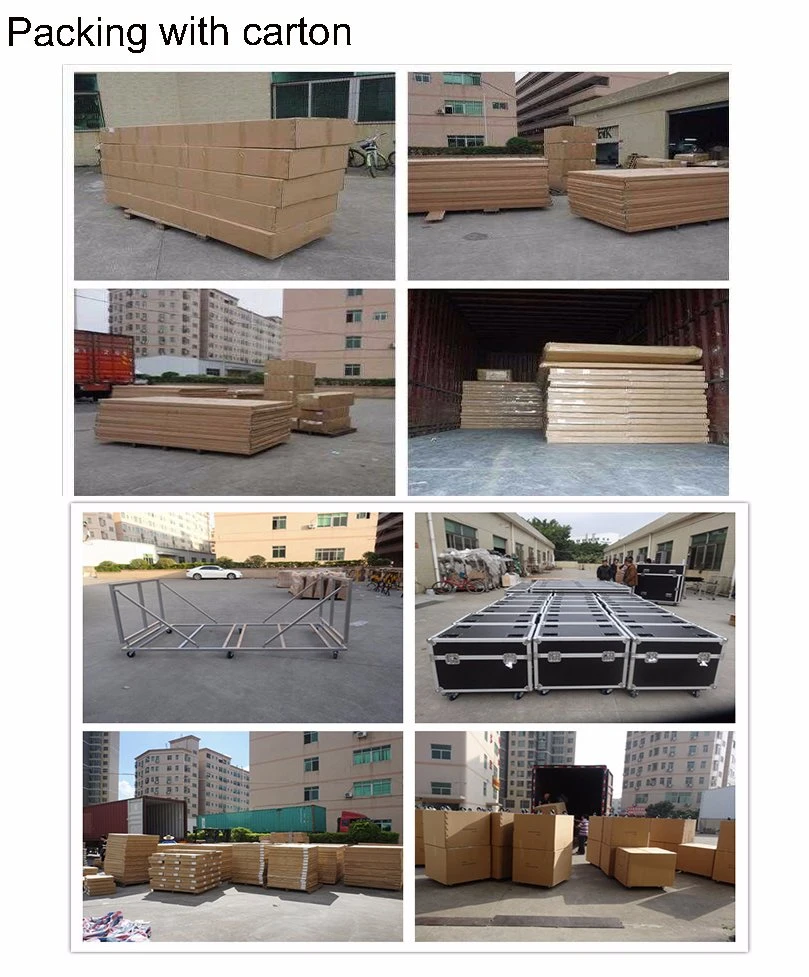 Company